The family of Anthony Borges, who was shot while protecting his classmates during the shooting, is suing Nikolas Cruz and those it says failed to stop the 19-year-old gunman.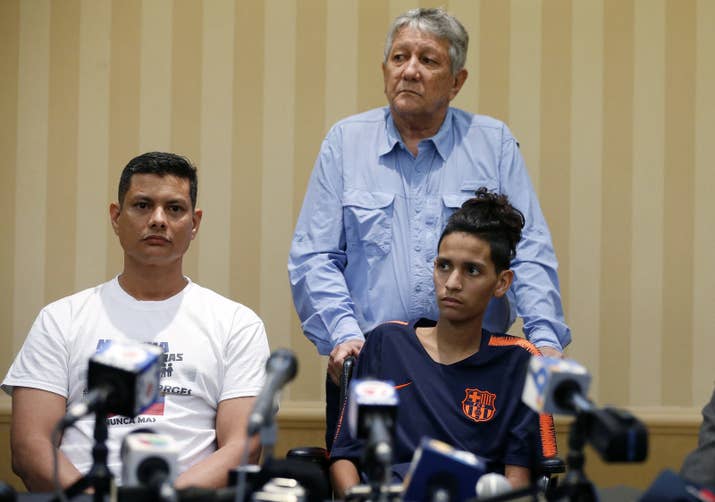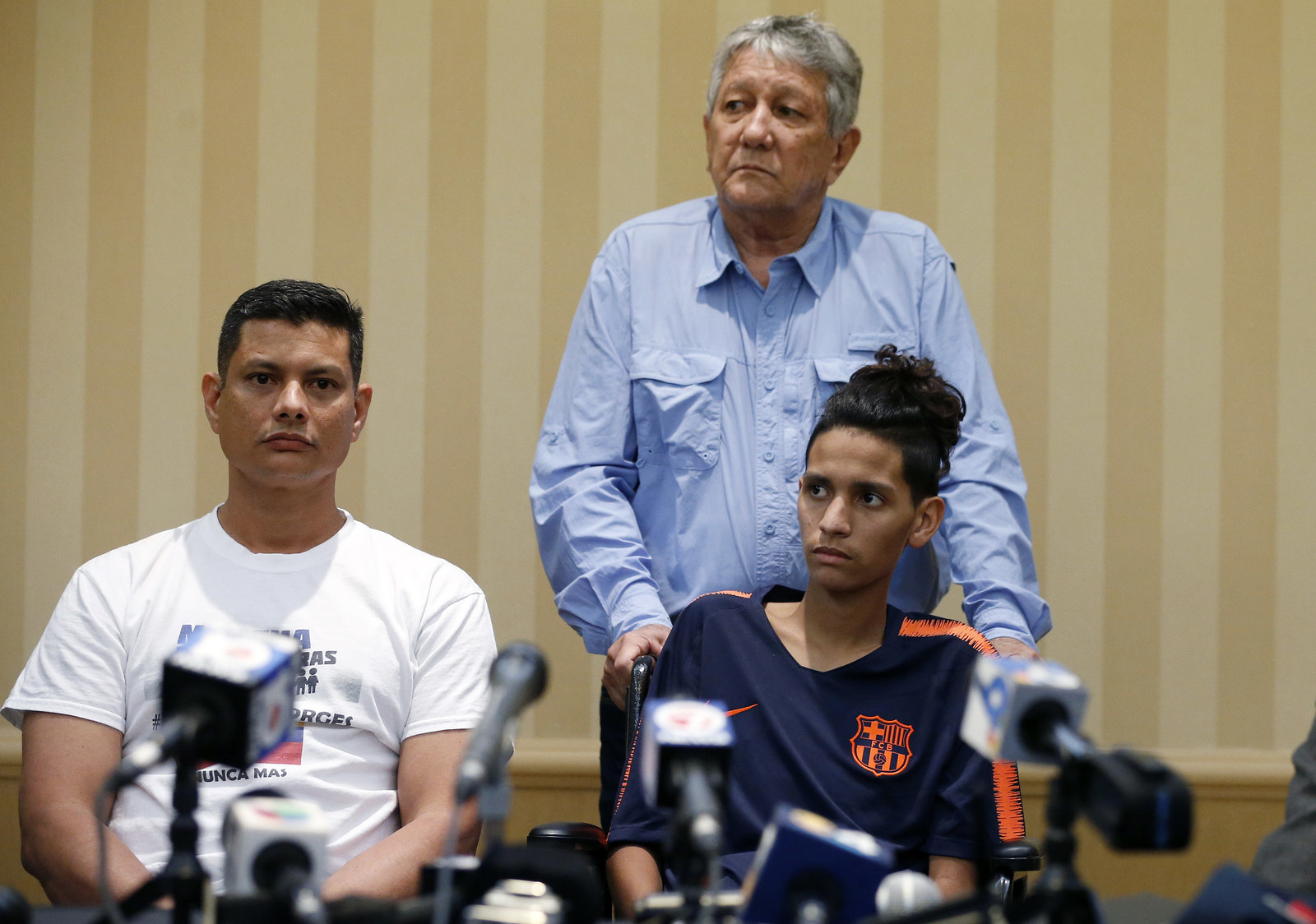 About two weeks after he was released from the hospital, 15-year-old Anthony Borges, who was shot protecting his classmates, became the first Parkland victim to file a lawsuit against an array of parties for negligence.
Borges was shot five times — three times in the leg and twice in the torso — barricading the door of his classroom, where 20 other students were hiding, when gunman Nikolas Cruz opened fire in Marjory Stoneman Douglas High School on Valentine's Day, killing 17 people, the complaint states.
The teenager spent more than a month in the hospital, has undergone nine surgeries, was placed into a clinically induced coma, and still has an extensive road to recovery and rehabilitation ahead of him, his attorney, Alex Arreaza, told BuzzFeed News.
The complaint, filed Tuesday in Broward Circuit Court, lists seven defendants, including Cruz, the family who housed him after his mother died, his mother's estate, and several mental health centers that treated him before the massacre. All parties except the gunman are accused of acting negligently and failing to stop the 19-year-old from taking his AR-15, walking into his former high school, and killing 17 people.
Nicknamed the "Iron Man," the high schooler will be using a wheelchair for the foreseeable future and will need intensive, constant care as he heals.
"We said from the onset that we are going to sue every single person who is remotely responsible for this happening, from the ground up," Arreaza said. "This was the perfect storm of negligence."
Rattling off a litany of what he argues were missed opportunities, the complaint argues that several parties knew that Cruz "was a threat to others."
It had been previously documented over several years, both by the school district and Broward County Sheriff's Office, that the 19-year-old dealt with mental illness and was prone to violence.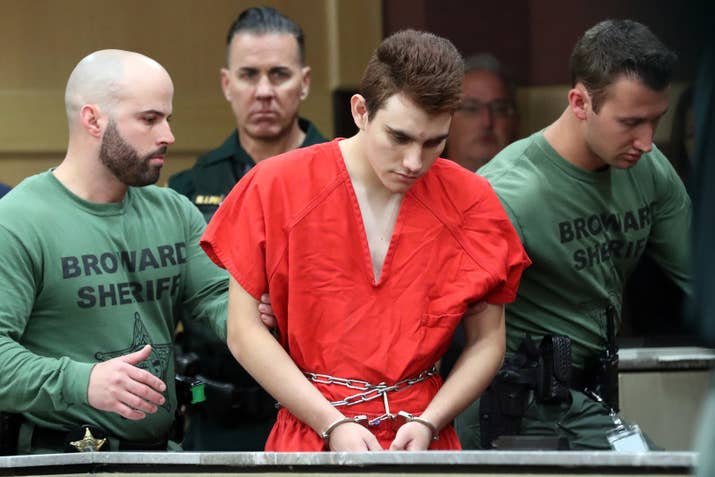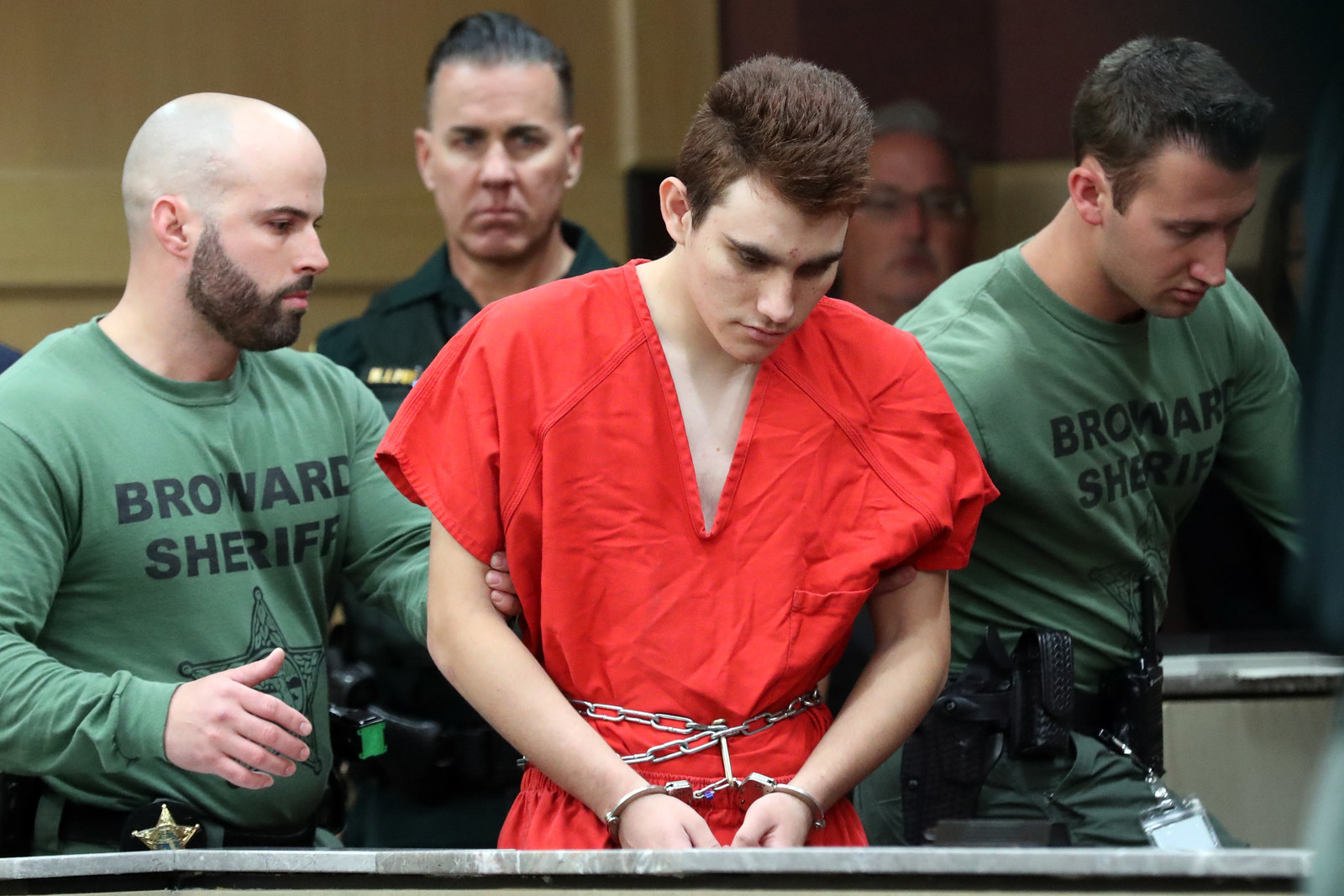 After his mother died in November 2017, Cruz moved in with a friend from school and his parents, James and Kimberly Snead. The complaint accuses the Sneads of failing to protect the public by enabling Cruz to keep his gun in their home in spite of his threatening and concerning behavior.
"There is a difference between good samaritans taking in this kid and this kid showing up at your door with an AR-15 and demanding to keep it," Arreaza said.
Back in 2013, Cruz accrued 26 disciplinary incidents at his school and exhibited concerning, explosive behavior that prompted his mother to routinely call the police. However, the complaint notes, a counselor with Henderson Behavioral Health determined that the teenager did not need a mental health evaluation.
Three years later, after officers received a report that Cruz had posted on his Instagram that he planned "to shoot up the school" and that he had cut himself and was depressed, Henderson counselors told police that he "was not a risk to harm himself or anyone else" because he was getting treated for ADHD, depression, and autism, the complaint states.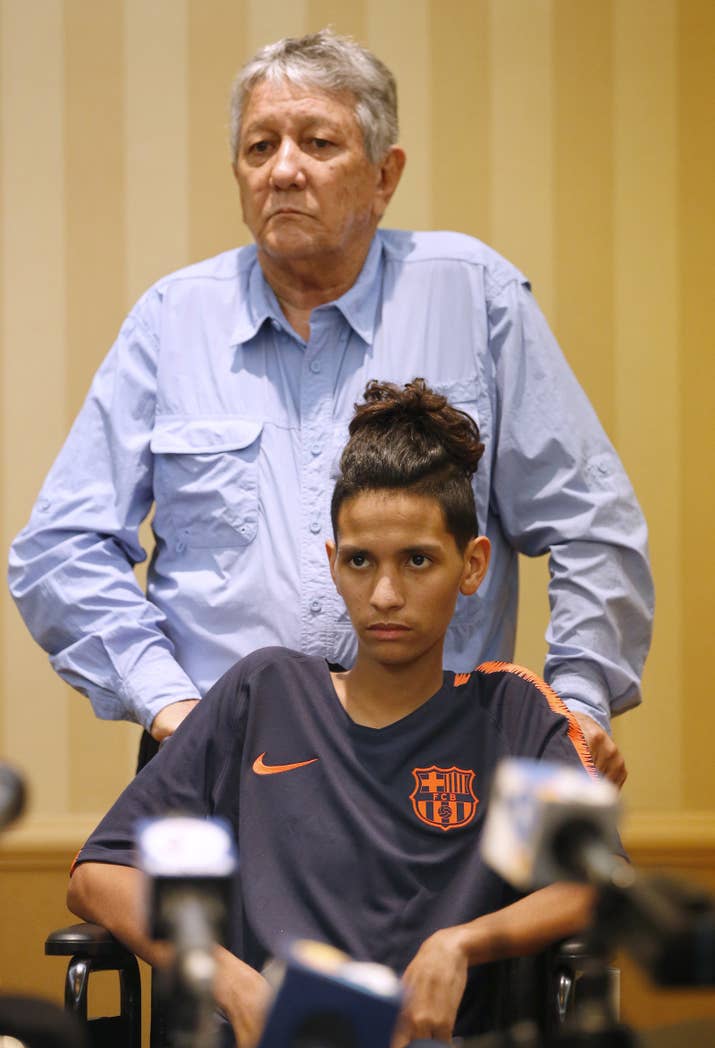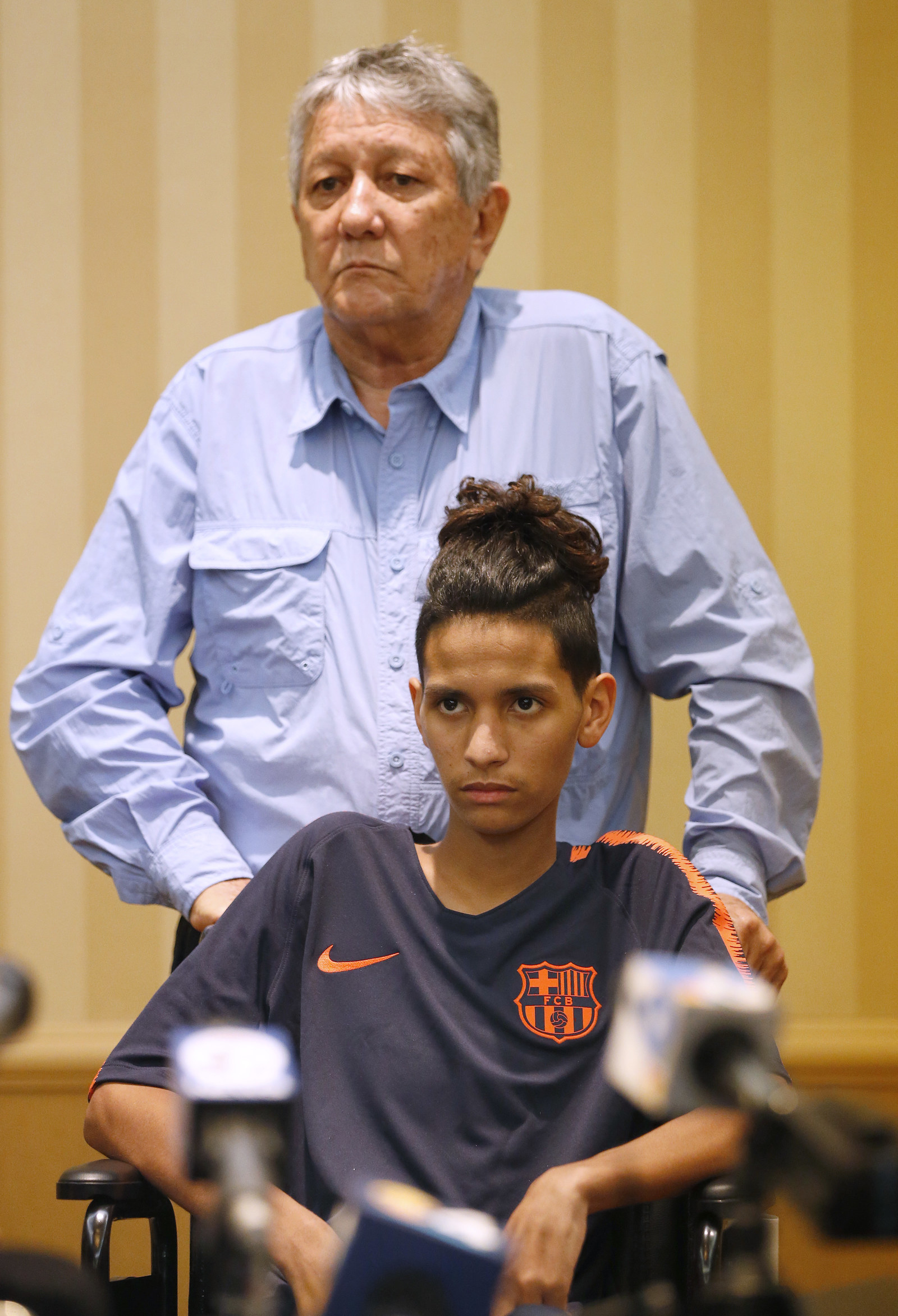 The Borges family say Henderson, along with Jerome Golden Center for Behavioral Health and South County Mental Health Center, failed to properly diagnose and treat Cruz and "take reasonable steps to inform the proper authorities and the public of any threat" Cruz could have posed.
In the suit, the family also blames Cruz's deceased mother for not preventing her son from obtaining "the means and/or opportunity" to harm others and for failing to properly warn police about his threatening behavior.
As for the gunman himself, the complaint charges him with battery and assault.
After the 15-year-old was released from the hospital, his attorney announced his family's plan to sue his school district, along with the Broward County Sheriff's Office, for failing to prevent the massacre.
Late Tuesday night, Arreaza explained that he had given the state parties the six months' notice of intent required before he can pursue litigation against them. The Borges family is seeking unspecified damages, he said, and is calling for a jury trial.
Several other victims have also indicated their intent to sue officials over the mass shooting. Attorneys for Kyle Laman have sent a letter to the FBI, the Florida Department of Children and Families, and Henderson Behavioral Health, claiming negligence, the Sun Sentinel reported. Student survivors Elizabeth Stout, Fernanda Gadea, and the family of Helena Ramsay, who died in the massacre, have also filed their letters of intent, according to the paper.
"There are going to be other families," he said. "Our plan is to hit every single person responsible for this and this [suit] is only the start."
A GoFundMe campaign set up by Anthony's father, Royer Borges, has raised more than $882,000.
H/T [buzzfeed]